Panattrezzi is the perfect partner for those who want to develop a business idea, an industrial project, an artisan workshop of any size, in the bakery or food catering sector. In addition to offering a wide range of efficient and reliable products, thanks to our internal workshop and our decades of experience in the field of bakery machines, we are able to design from scratch, made to measure, any type of system, from the single machine to entire production lines of piadina, pizza, bread and much more.
Starting from the initial idea, with specialized consultancy and design, following the customer's needs step by step. At a later stage, we take care of the entire design of the machines or the combination of equipment in customized production lines. Finally, we deliver the completed product as conceived and designed, with the quality and safety that have distinguished us for 45 years, with the precise assistance that only those who have designed your equipment can offer you.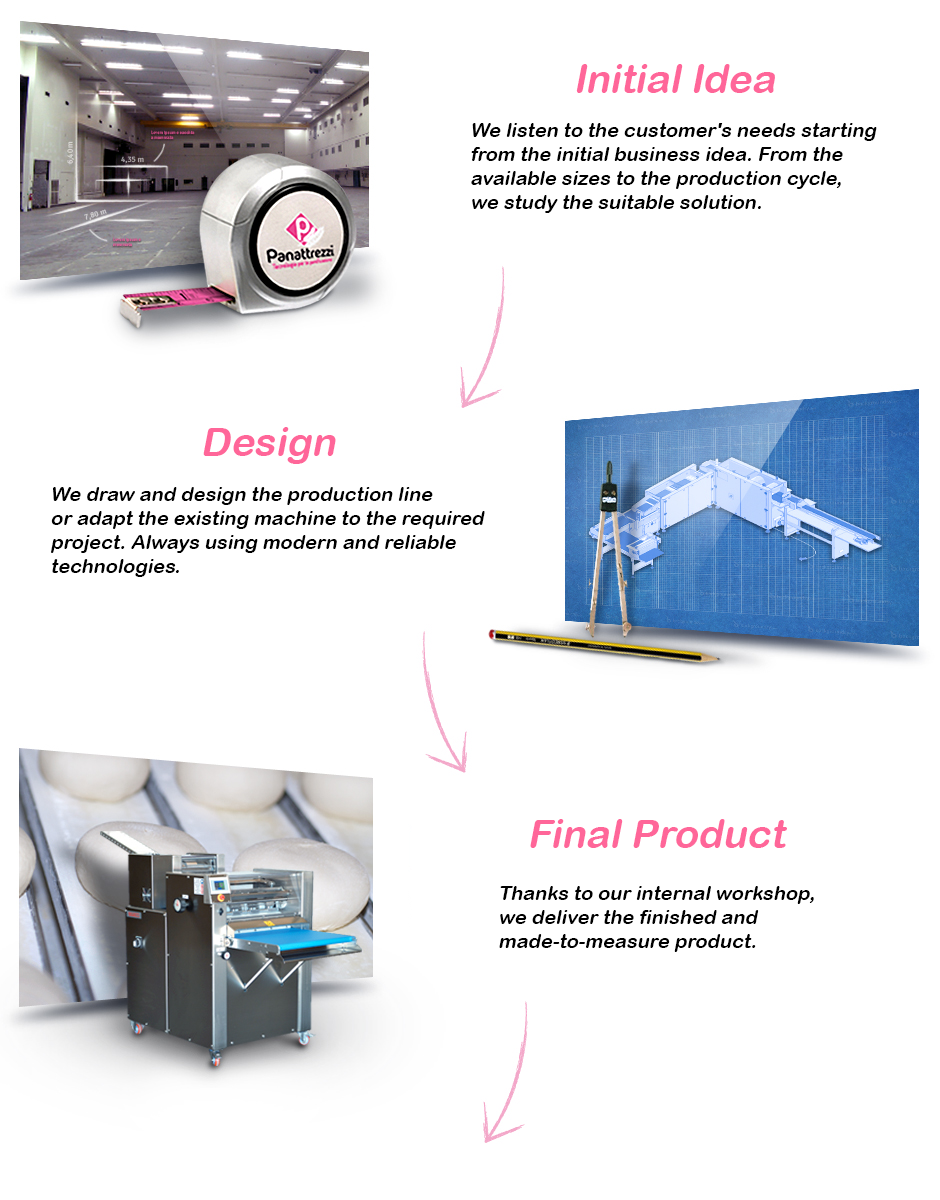 ---
Here are some of our projects to make you understand how we could bring your business idea to life. Projects, drawings, machines and production lines for bread-making entirely produced by Panattrezzi.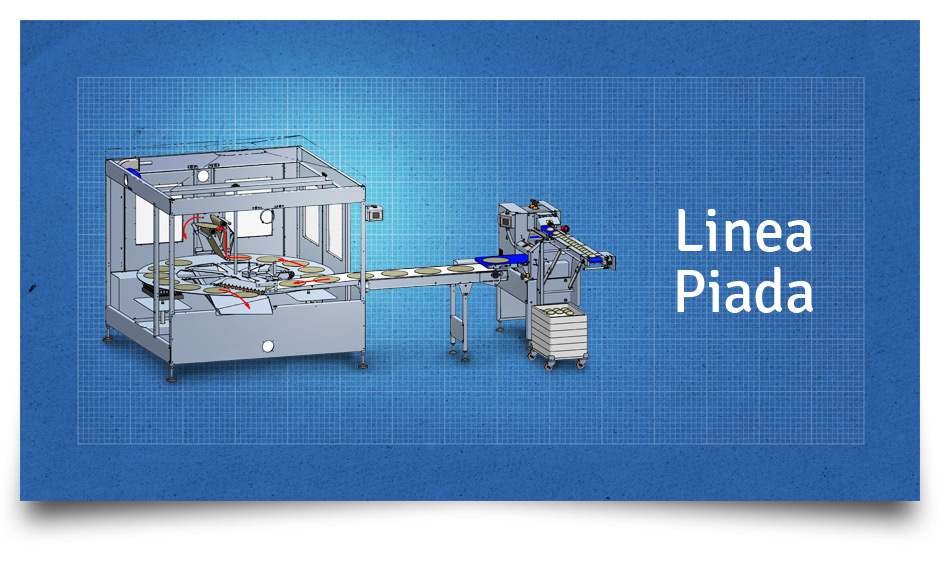 ---
Still haven't found the right one for you? Based on your requests, we design tailor-made machines and production lines for your company, with the attention and quality that has always distinguished us.
---
About us
With over 60 years of experience, we have combined tradition and modern technologies in our products, guaranteeing reliability and robustness that are unique in the market.
Contacts
Phone (+39) 0547 66 36 12
Mobile (+39) 335 69 49 788
Where we are?
Via Terni, 120
47522 Cesena (FC)
Italy
---
PANATTREZZI SAS – Reg. Imp. Forlì-Cesena N°02145780405
---